Strips (Design Study)
15" x 15"
2010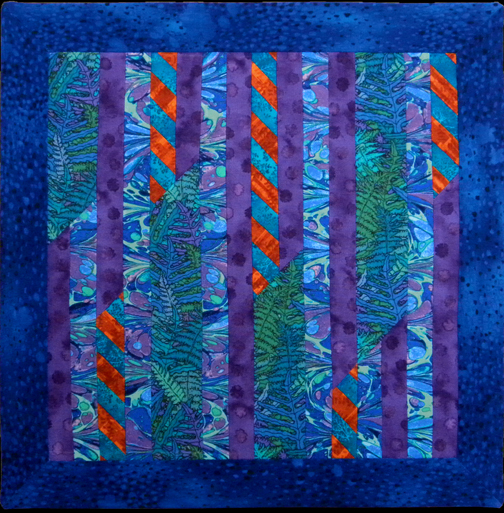 Purple, Dark Blue, Teal, and Burnt Orange
The cool colors are Elaine's favorites. The orange, of course, is complementary. This design was inspired by the "fake fabrics" with hard-to-find complementary colors that I made for "The Color Wheel II."
Collection of Elaine J. Weyuker, Metuchen, New Jersey.