Delphine in an English Garden, or, An Allegory of the Soul's Longing for Paradise
51" x 59"
2009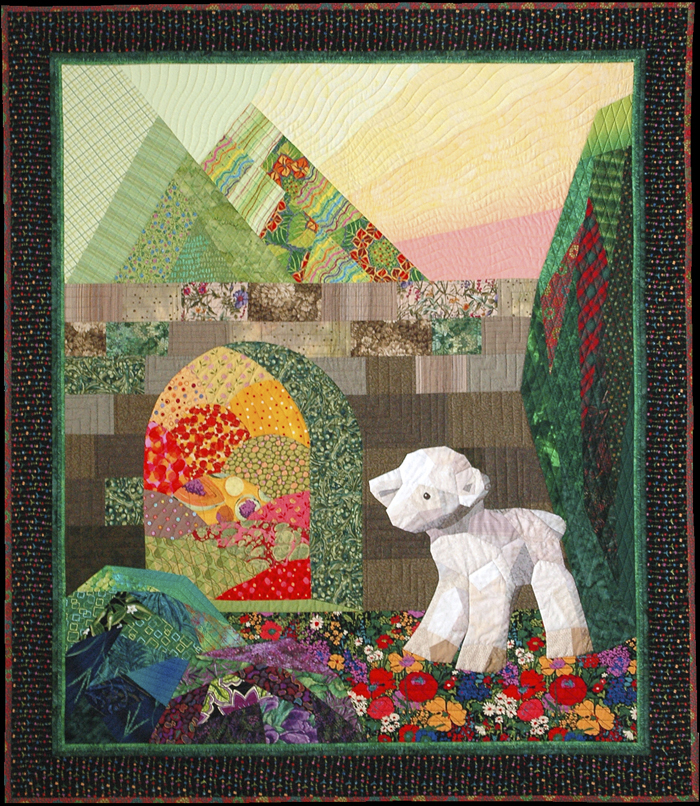 Delphine is my partner Yolanda's favorite stuffed animal. Delphine is standing on the fabric "In an English Garden", which Yolanda designed.
Contemplation reveals a further, deeper meaning. The lamb is a symbol of an innocent soul. She is looking at Paradise, and longing to enter. Is it a place she can enter, or an evanescent fantasy? If she enters, will it still be Paradise?

Awarded First Place in the Art Quilt Category, Garden State Quilters' Guild Quilt Show, Morristown, New Jersey, May 2011.
Collection of Yolanda V. Fundora, Chatham, New Jersey