Urban Baby Quilt
40" x 48"
2009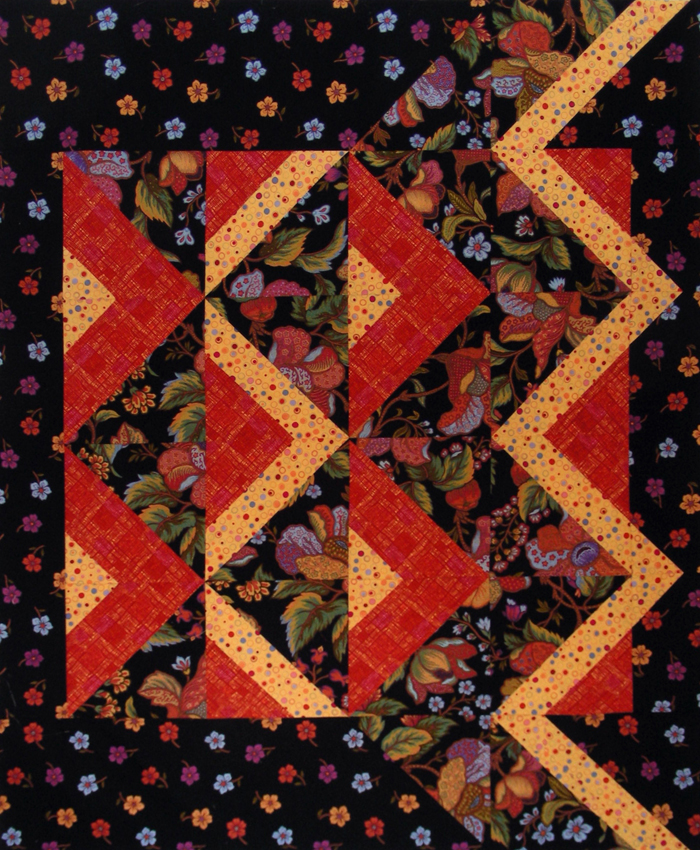 Urban babies wear black and go to art museums.
This quilt has two variations of the Roman Broad Stripe block, called "Double K" (on the left) and "Lightning" (on the right). I also added some border action.
Go to the UrbanAmish Roman Broad Stripe Lesson on the UrbanAmish ® blog.