Jeweled Ornament
48" x 48"
2006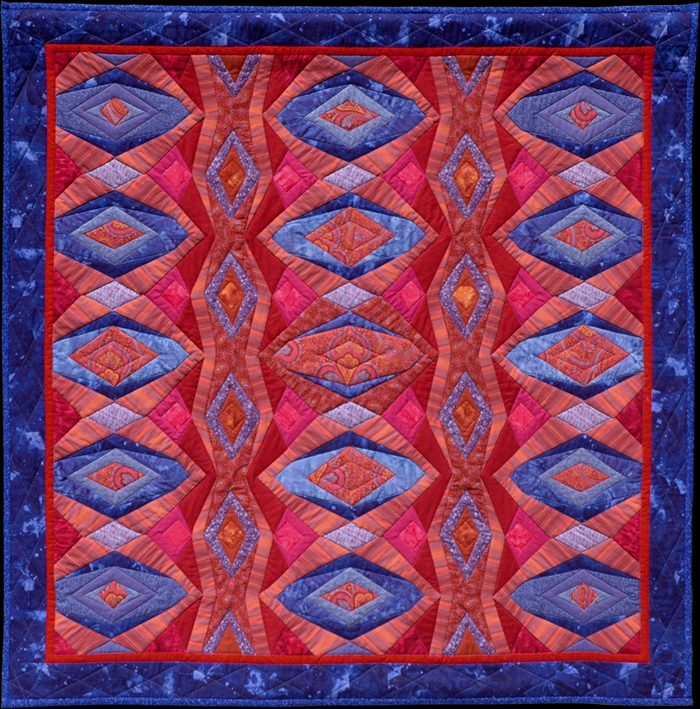 Hot Pink, Wine Red, Cornflower Blue, and Cinnamon
The inspiration for this quilt is the striking color combination found in my favorite fabric of all time. It is a Paisley designed by Charles Demery for Souleiado in France, and printed with vegetable dyes. I bought it in the early 80s and made a dress from it, leaving me with just a few scraps and a bit more of a coordinating fabric.
This quilt is an expression of the most basic artistic impulse of all—to make the most beautiful object possible. The elaborate piecing, contrasting textures, and relief quilting all contribute to the result. A quilt, as much as a jewel-encrusted ornament, can be a precious treasure.