Contemporary Quilt Artists
Color/Rhythm: Bacchanal
Michael James
73" x 73"
1986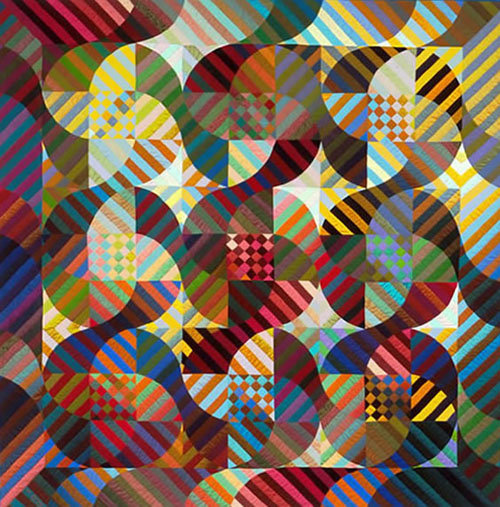 I have seen this quilt firsthand, as it is in the permanent collection of New York's Museum of Art and Design. It is a huge, scintillating work of abstract art. To my eye it is better than a similar painting would be, because it has stronger lines and brighter colors. James hides his quilting in the piecing seams, so the surface is quite smooth.
Iris
Jane Sassaman
30" x 33"
1999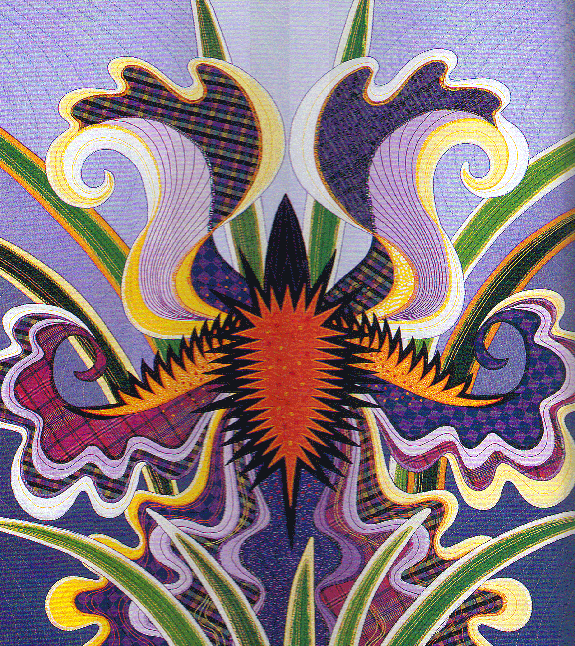 Jane Sassaman is known for her flamboyant-but-true plant forms and gorgeous compositions. The look of her quilts is unique; the craftsmanship is exquisite. Quilting and embroidery enhance the lines and add fine detail.
Happy Birthday
Ruth B. McDowell
49" x 37"
1995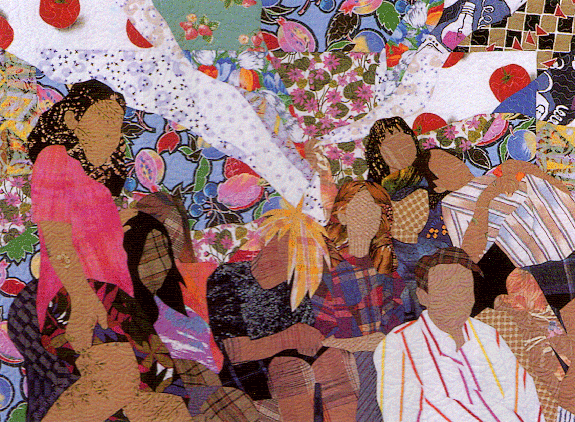 Ruth McDowell is my favorite maker of representational quilts. She pushes fabric piecing to its limits, but she also understands its limits and makes them work for her. Look at the wonderful way the striped and plaid fabrics support the abstraction in her figures. Look at the composition of wild background prints and its contribution to the mood.
Number 41
Pamela Studstill
64" x 66"
1984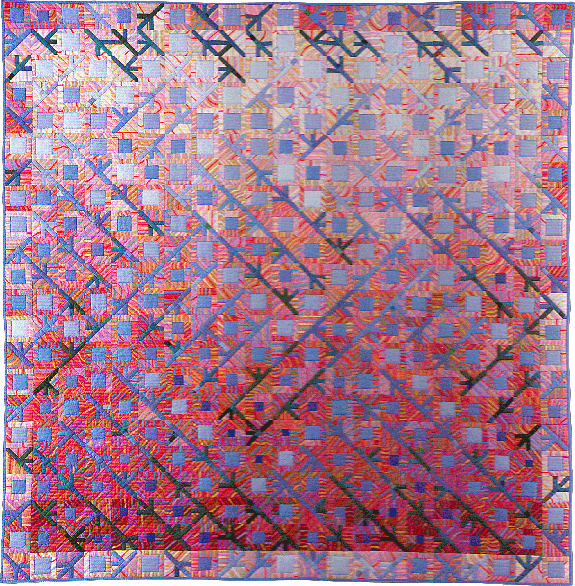 Peaceful, exciting, amazing. Heavily influenced by Impressionist thinking.
Back to Pamela Zave's Color Quilts